Display your house number with a house number sign for your yard.
House numbers have only been around for a little over three hundred years. Some believe that house numbering might've began back in the 1500's. Before then, people would use names or illustrations to distinguish a house or business from the rest of the buildings on a street.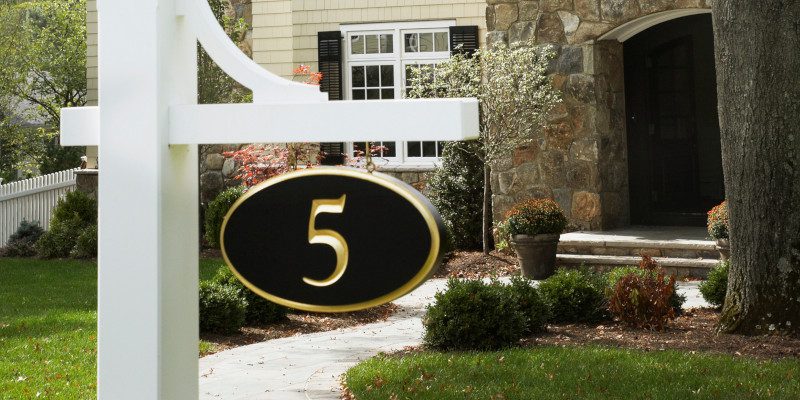 We've since progressed, though, and now are required to number our houses here in the Winston-Salem, North Carolina area. And while many people choose to hang their house numbers next to their front door, there isn't actually a rule that requires you to do so. We'd like to suggest an alternative way to display your house number by offering a house number sign for your yard.
You might be wondering what a house number sign for your yard is. Well, we're here to help paint a picture in your mind. Imagine a typical yard sign, like a "For Sale" sign, political campaign poster, or a "Welcome" plaque. A house number sign for your yard is kind of like that, but it's made from sturdy materials such as wood, glass, acrylic, or steel. This is much more durable and visually appealing than the corrugated plastic of traditional yard signs.
Our company has been around for a while now, and we're still dedicated to providing you with perfect, custom additions to your home. We also offer services in mailboxes, house plaques, window blinds, and more! You can call us here at StreetScapes & WindowWorks today for more details about our services.